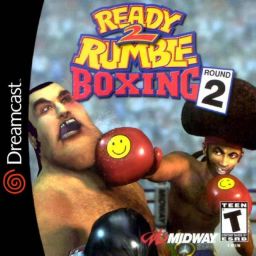 Ready 2 Rumble Boxing: Round 2
is a boxing video game for the Dreamcast, Nintendo 64, PlayStation, PlayStation 2, and Game Boy Advance. It's the sequel to the game,
Ready 2 Rumble Boxing
. The game had Michael Jackson and Shaquille O'Neal as secret playable characters in the game. Michael Jackson allowed for his likeness to be used for the game. It's the fifth game of Michael Jackson to appear as a videogame character.
[1]
[2]
Gallery
References
Ad blocker interference detected!
Wikia is a free-to-use site that makes money from advertising. We have a modified experience for viewers using ad blockers

Wikia is not accessible if you've made further modifications. Remove the custom ad blocker rule(s) and the page will load as expected.