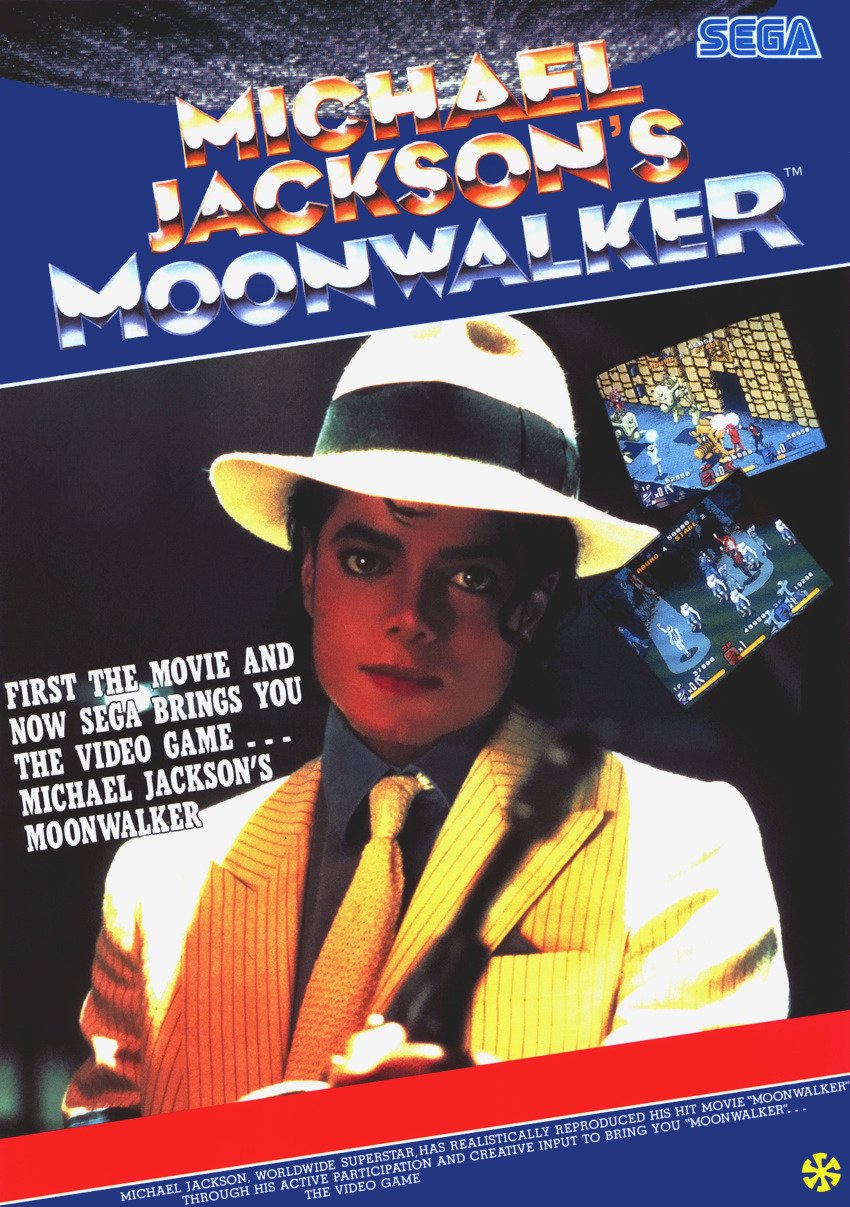 Michael Jackson's Moonwalker
is an arcade game based on
Michael Jackson's
movie,
Moonwalker
. It was released on July 17, 1990 in North America and August 25, 1990 in Japan. It is the 2nd game based on Michael Jackson.
[1]
[2]
Levels
Ending
Michael goes on a plane after defeating Mr. Big and the Evil Fortress explodes and Mr. Big screams while Michael Jackson escapes the place with his plane. Then the game says:
"Mr. Big's evil plot has been foiled with the destruction of his deadly doomsday weapon ---- The gigantic laser cannon. And with his massive fortress reduced to cinders. He is no longer a threat to mankind.
But what of Michael?
All that is known is that he was last seen soaring away from the crumbling enemy stronghold. Heading towards the distant horizon.
And the children that he saved?
Well... They're smiling. Because deep down in their hearts. They know that Michael will return one day to share with them another wondrous and magical adventure."
The ending plays the song, Billie Jean and it shows all of the background music used and that it all was written and composed by Michael Jackson and is available on co. tapes and records. It also shows that this game's concept and design was by Michael Jackson.[3]
References
Ad blocker interference detected!
Wikia is a free-to-use site that makes money from advertising. We have a modified experience for viewers using ad blockers

Wikia is not accessible if you've made further modifications. Remove the custom ad blocker rule(s) and the page will load as expected.