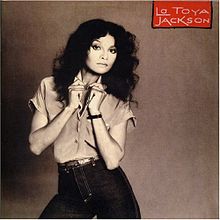 La Toya Jackson is the self-titled debut album of La Toya Jackson. Released in 1980 in America and mainland Europe, the album is best known for the Michael Jackson produced track, "Night Time Lover". "If You Feel the Funk" and "Night Time Lover" were the two singles spawned from the album.
Ad blocker interference detected!
Wikia is a free-to-use site that makes money from advertising. We have a modified experience for viewers using ad blockers

Wikia is not accessible if you've made further modifications. Remove the custom ad blocker rule(s) and the page will load as expected.